Introducing STUFFY™, a brand new font by growth hackers, for growth hackers. STUFFY™ is a custom designed font that allows you to squeeze in more keyword-heavy content without "keyword stuffing."
Even wondered what it was like to be #1 for you desired keywords?
This font is almost guaranteed to KILL SEO. Some have been saying for years, that "SEO IS DEAD," however, this font will guarantee to ruin it for the rest of us. Your competitors will cower to your superior font choice.
How does it work?
Believe me, this is no magic pill. We couldn't afford the magician after we paid the designers and the developers. Kidding, but not really.
The font works to increase your on-page content with AI (artificial inclusion) by writing additional copy within the letter of your font!
Don't believe us? Just check out this example: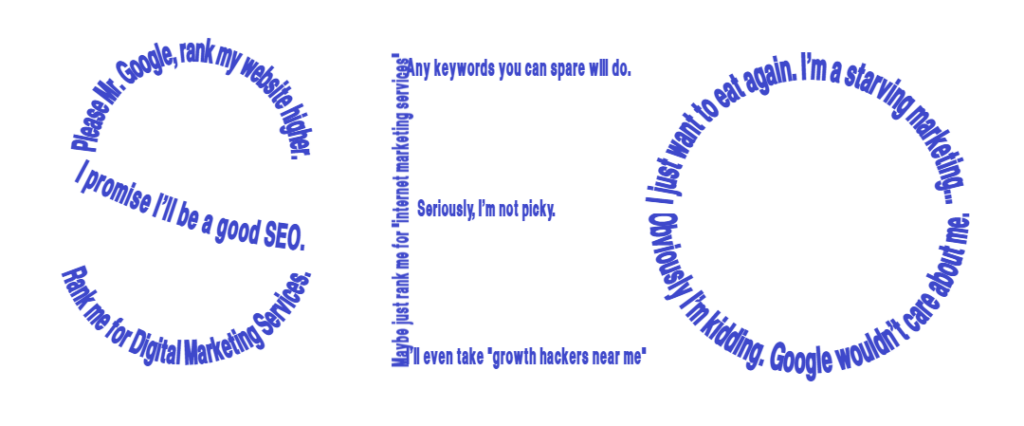 This font, upon closer inspection, increased the word count of this copy by nearly 750%! By giving each letter entire paragraphs of text, we were able to transform a word into an short essay, and an essay into novel of biblical proportions.
You're probably asking, how is this not keyword stuffing?
It might be, but we didn't care to actually test it. Consider this the Beta version. Actually, don't, we have no plans to actually release any version of this awful idea.
APRIL FOOLS. This would be a horrible font.
It would most likely come with a swift penalty from Google. Stick to trusted SEO strategies for now.